Skeleton Bride with Her Spider & Bouquet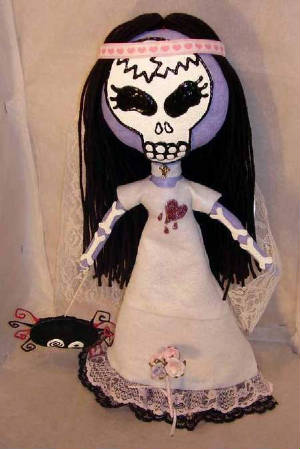 Lolly: A Sad Little Dead Girl Doll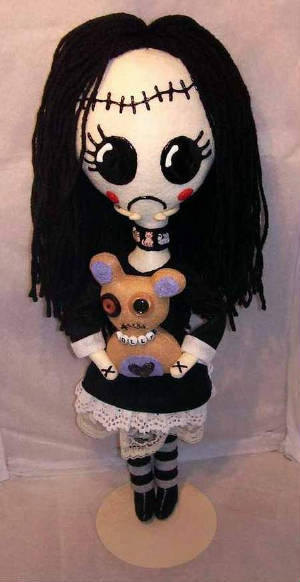 Fiera: A Succubus Vampire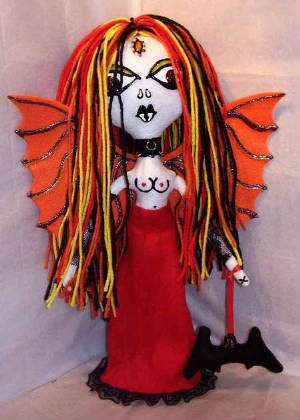 Gothic Fairy (Faery) Rag Doll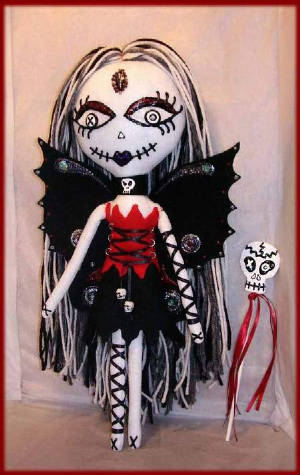 Dead Fallen Angel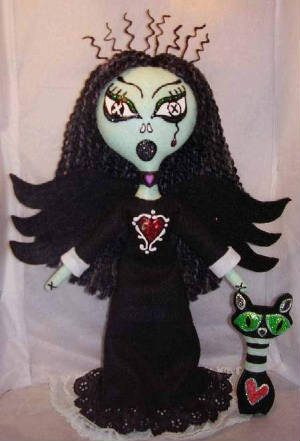 Black Kitty Cat ANgel Rag Doll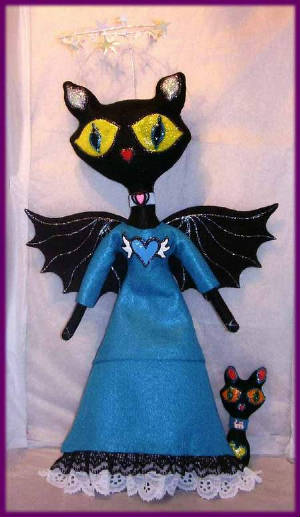 The Dead Guitarist Rock Star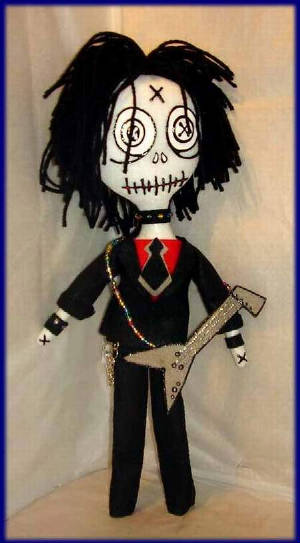 The Christmas Eve Vampire Bride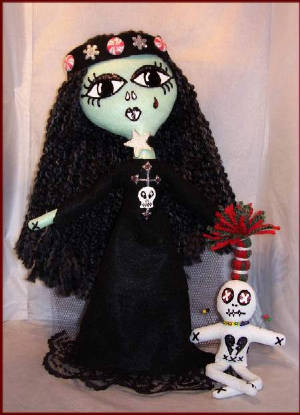 The Gothic Doll w/Hanged Rag Doll Friend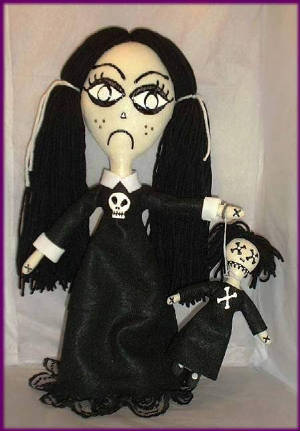 Sad Gothic Cheerleader with Cat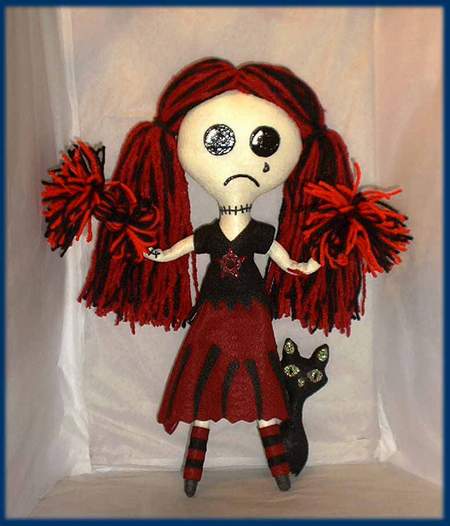 Dark "Ouroboros" Rag Doll Set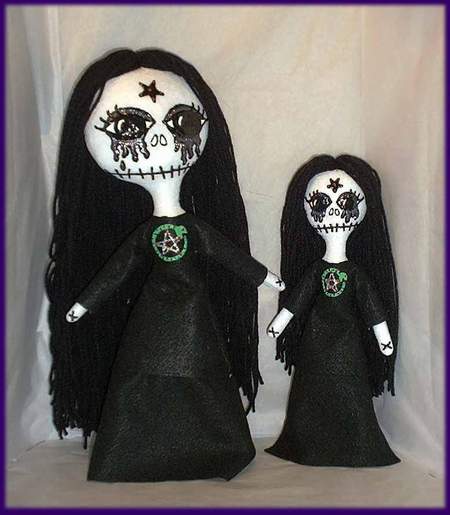 The Fallen Angel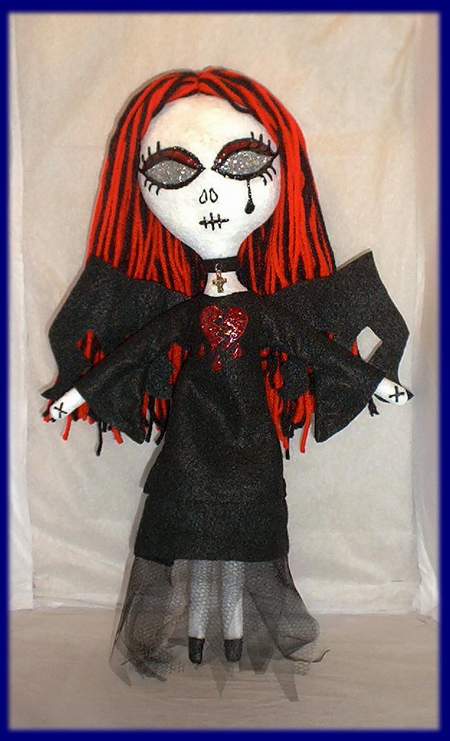 My Version of a Hellraiser Cenobite Demon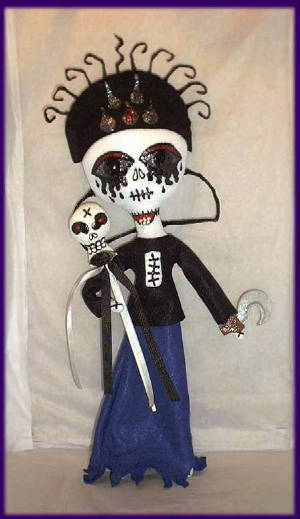 The Dead, Gothic Princess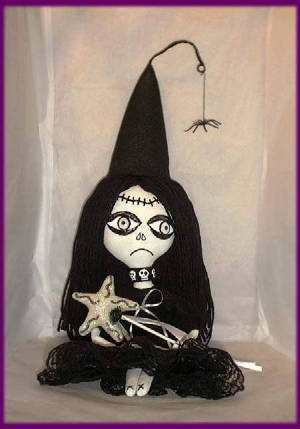 Black Crow Girl Rag Doll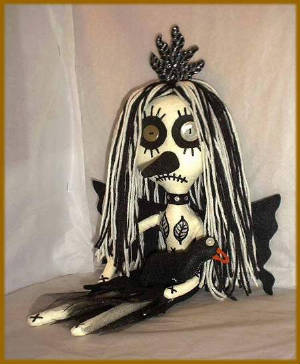 Emily 1: A tribute doll to "The Corpse Bride"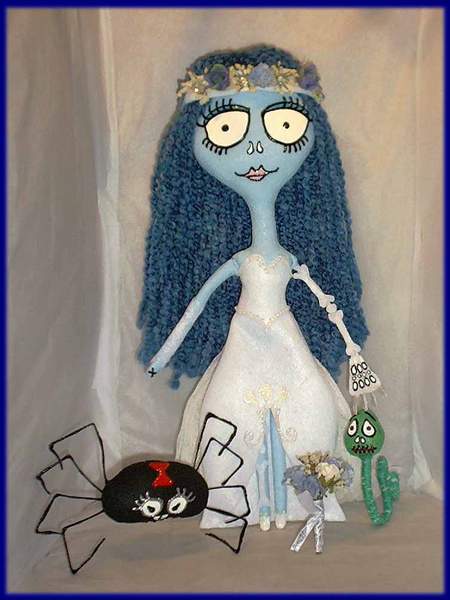 Emily 2: A tribute doll to "The Corpse Bride"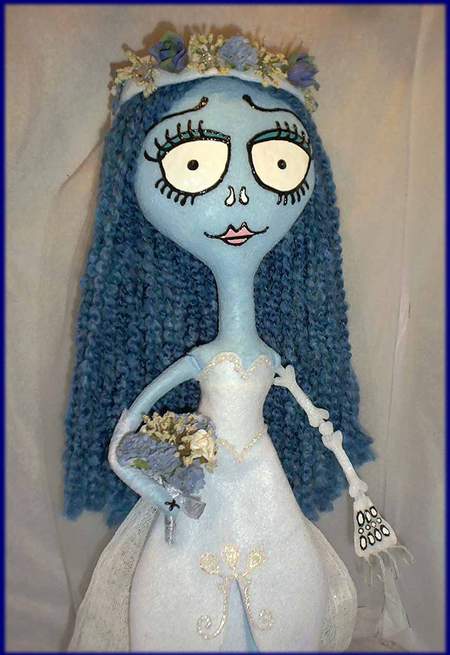 Emily 3: A tribute doll to "The Corpse Bride"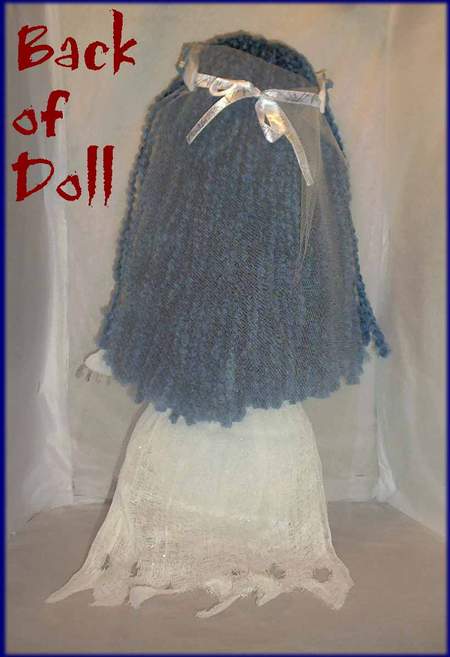 Pink Haired Spider Girl Doll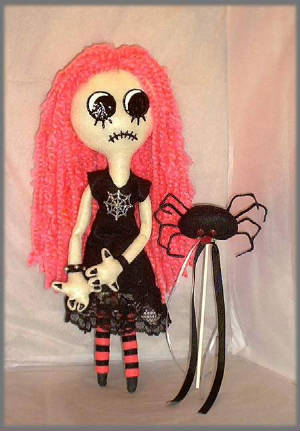 Egyptian Vampire Rag Doll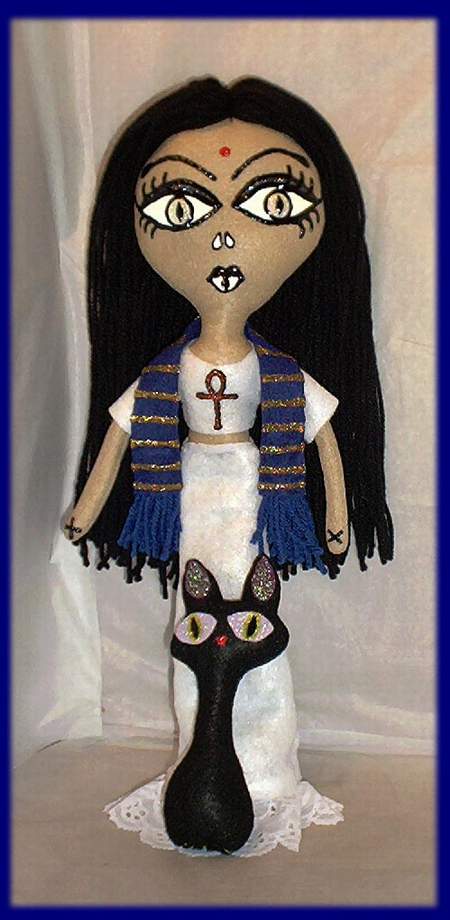 Goth Doll with Mini Goth Doll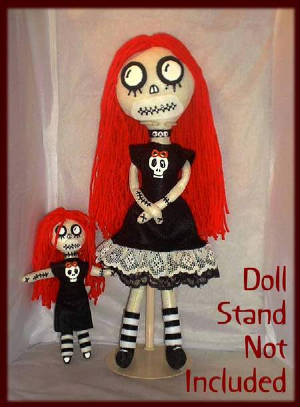 Black Cat in Gray Dress w/Black Cat Mini Doll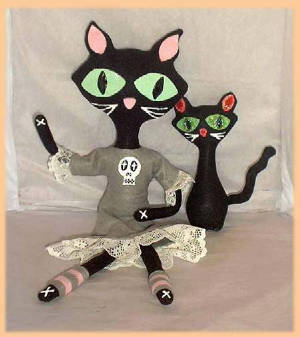 "Edwina" Scissorhands Rag Doll (Ed's Girlfriend)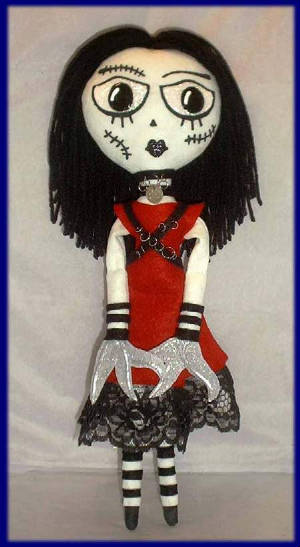 Dead Bloody Eyes Rag Doll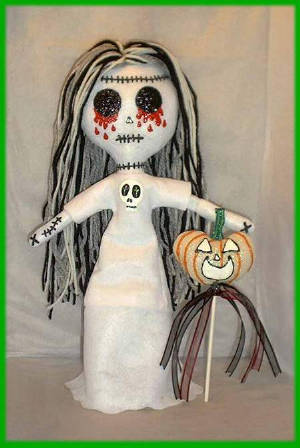 Evil Siamese Twins: Sam and Amy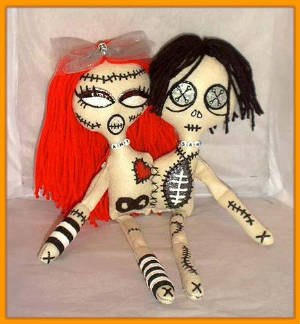 Frida Kahlo with Crosses Rag Doll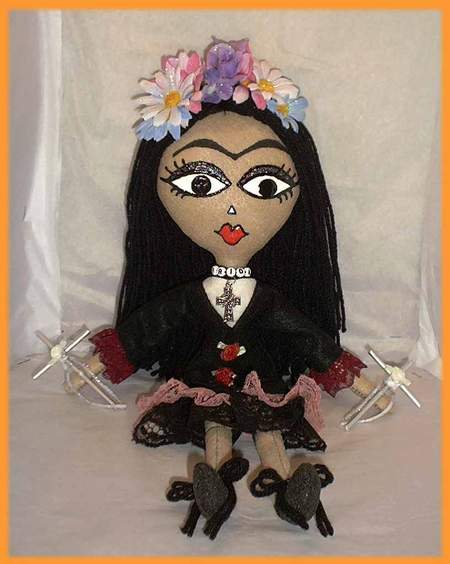 Straight Jacket Insane Rag Doll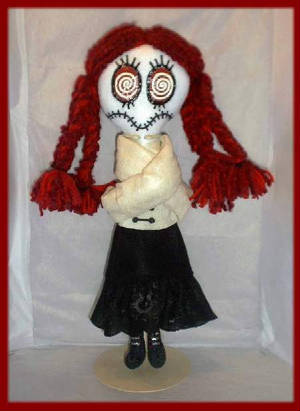 The Moon Maiden Rag Doll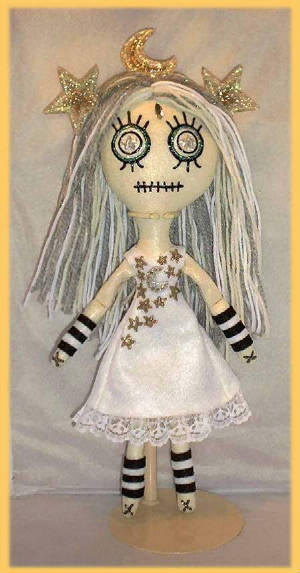 Devil Girl Rag Doll w/JOL Purse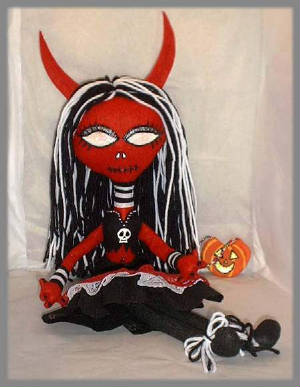 Two Headed Freak Gothy Rag Doll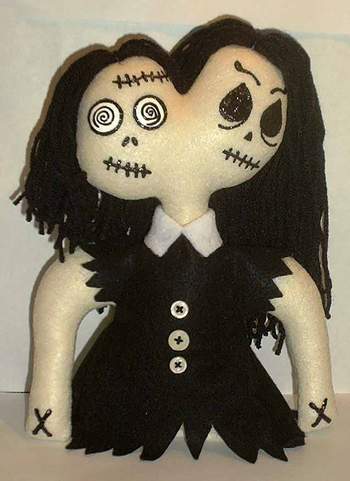 Vampire Vengeance Rag Doll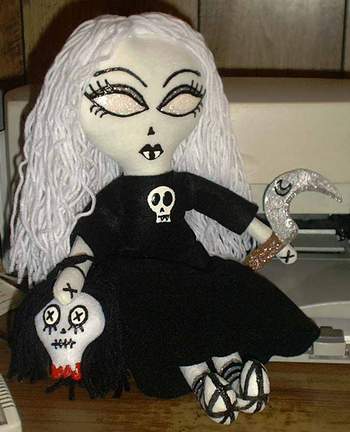 Frida Kahlo Calavera Rag Doll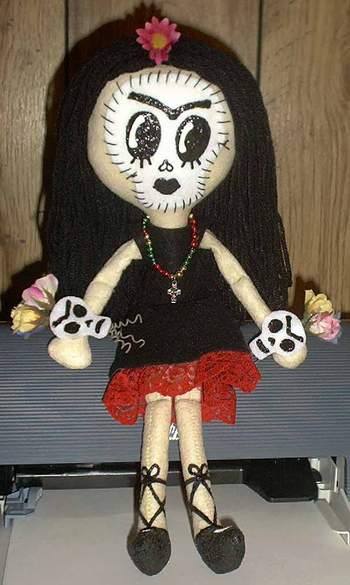 The Insane Straight Jacket Girl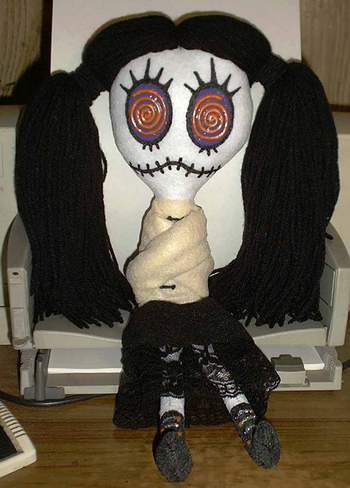 Dr. Hack!!!!!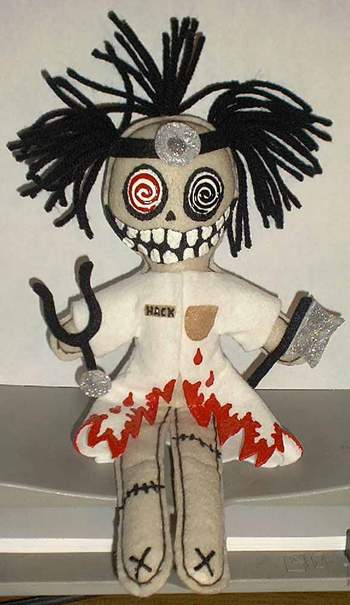 Dracula's Bride Rag Doll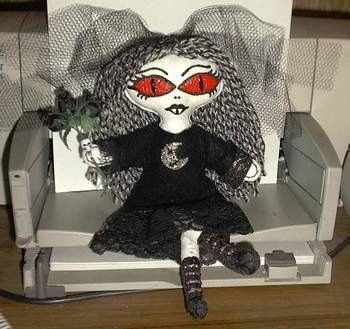 Goth Girl with Teddy Bear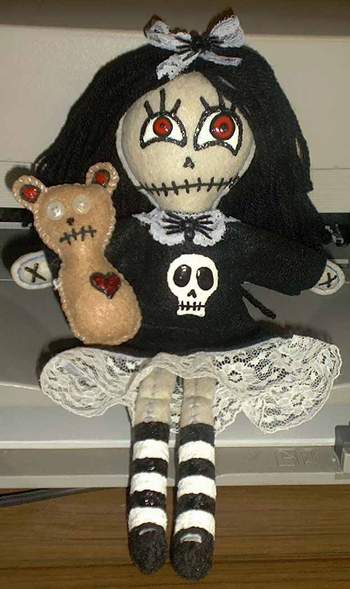 Valentine's Fairy Rag Doll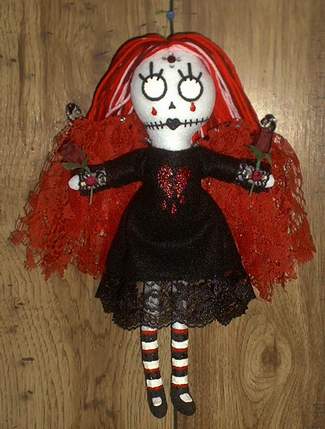 The Evil Christmas Elf Rag Doll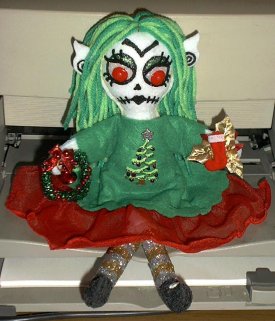 Mr. Skellington Dressed for Halloween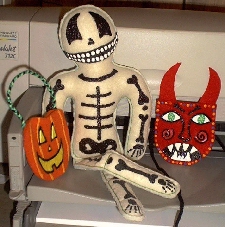 Pumpkin Head Rag Doll Girl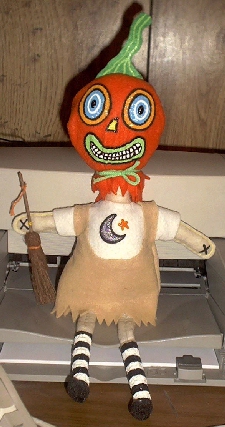 Black Mammy "Voodoo" Rag Doll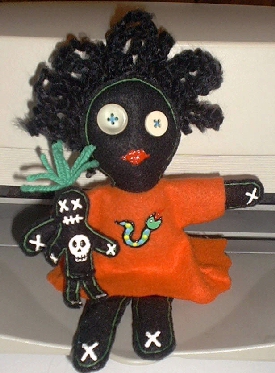 Druella: A Halloween Themed Rag Doll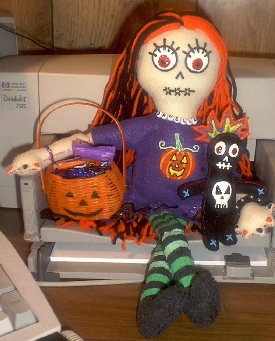 Duella Wearing Her Yellow Mask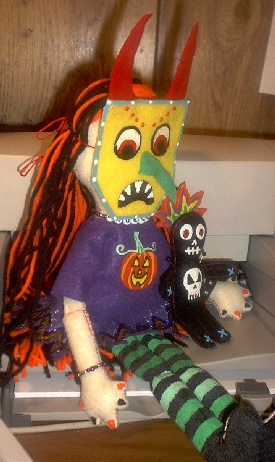 Spooky Eyed Straught Jacket Insane Girl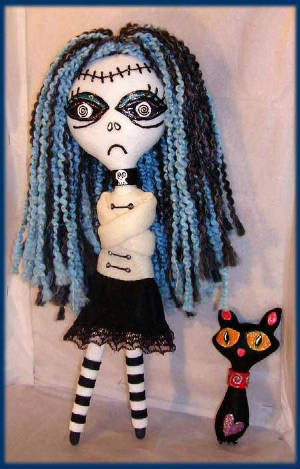 Scary Creepy Voodoo Zombie Girl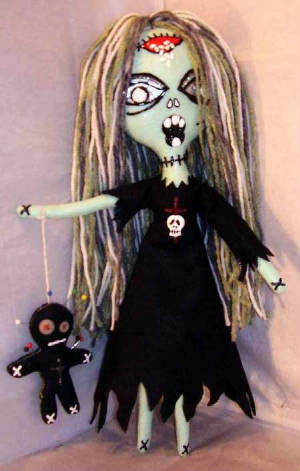 Japanese Horror Doll
Spooky Bat Haired Goth Doll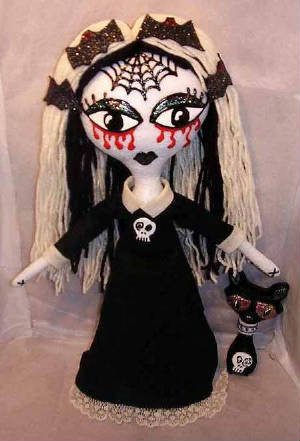 Dead Girl Rag Doll w/Dead Teddy & Purse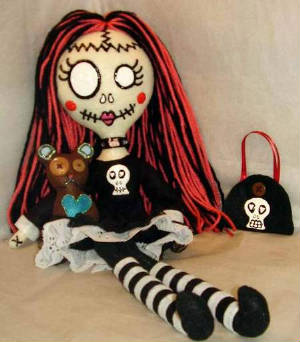 Day of the Dead Calavera Bride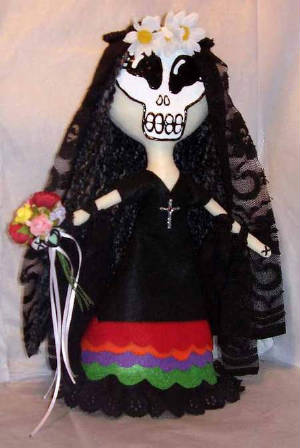 The Grim Reaper-ess
The Devil's Bride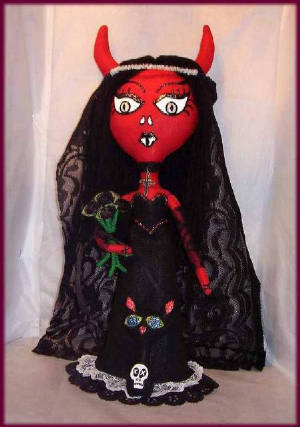 The Dead Zombie Sisters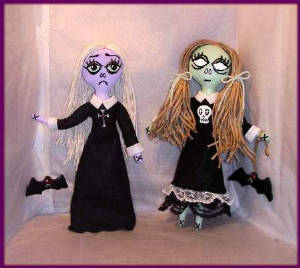 Broken Hearted Girl Rag Doll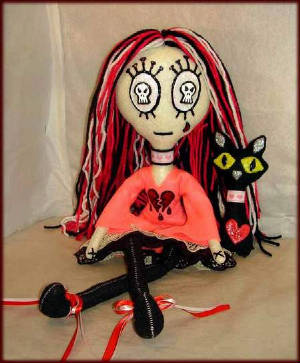 Sweet Little Bun Haired Vampire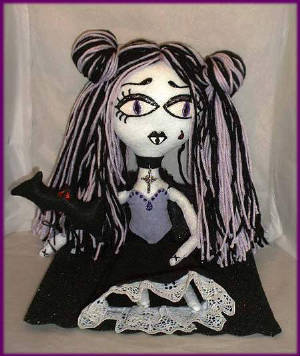 Sitting Goth Girl w/Bat and Cat Accessories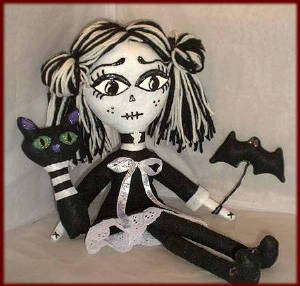 Strange Devil Woman Rag Doll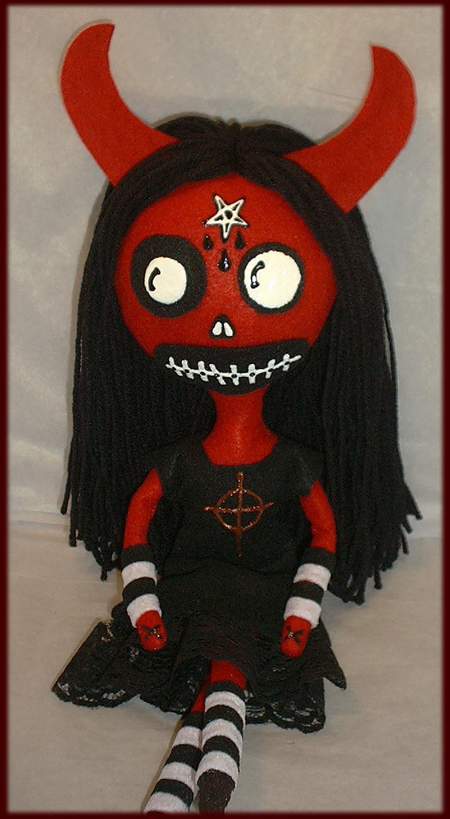 Gothic Pumpkin Reaper Rag Doll
Green Haired Ghost Girl w/Skelly Doll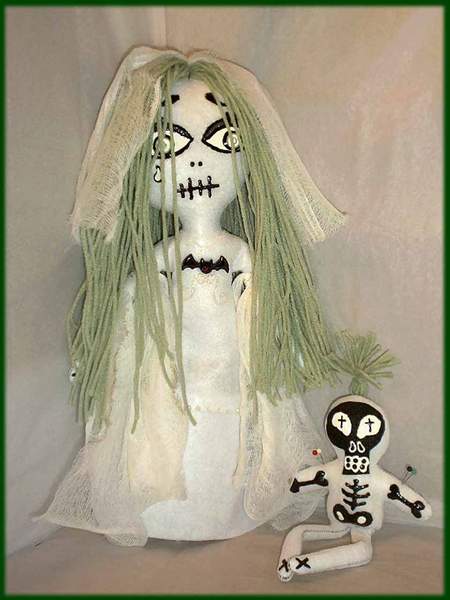 Elvira: Mistress of the Dolls ;)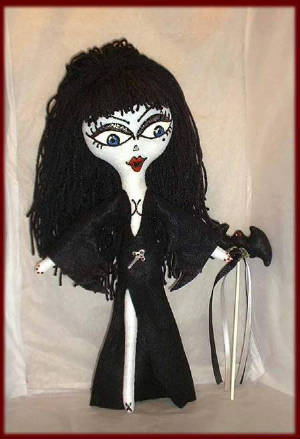 No Faced Straight Jacket Rag Doll w/Cat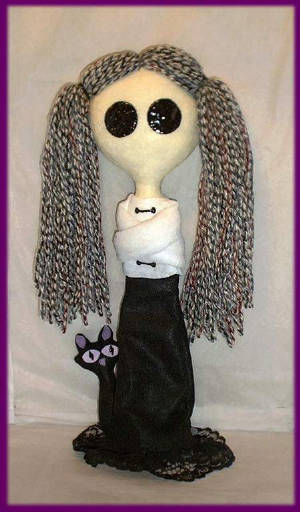 The Dead Punk Girl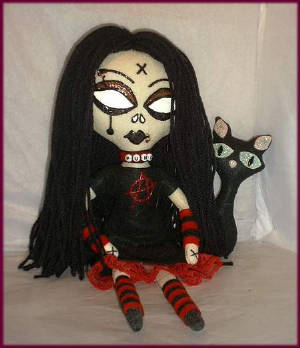 The Dark Dead Girl Doll
The Bride of Dracula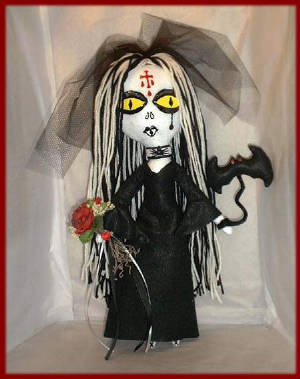 The Dark Vampiress in Purple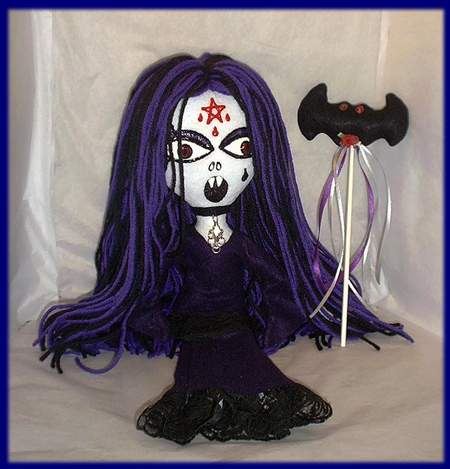 The Dark Vampiress in Blue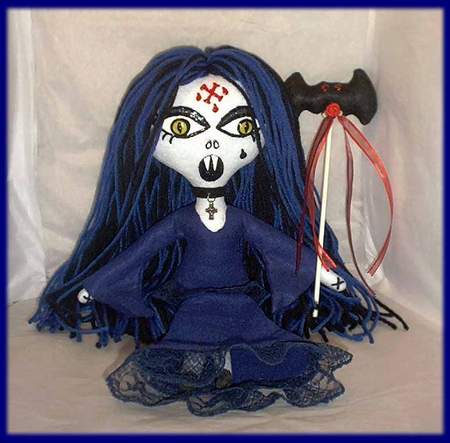 The Dark Vampiress in Black
A Sweet Goth Faery Rag Doll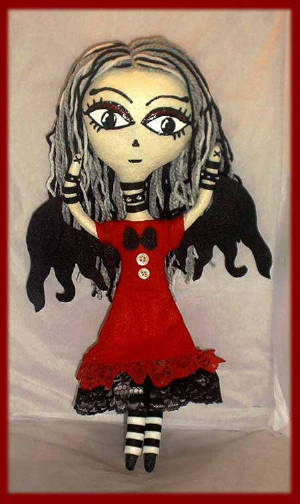 My 2nd Goth Alice in Wonderland Doll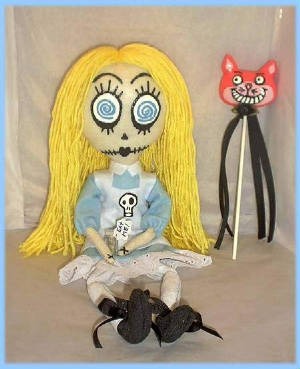 Siamese Zombie Twins Rag Doll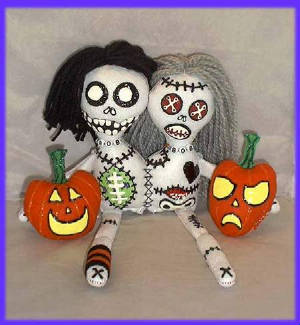 The Frog Thing Rag Doll
What a Sweet Vampire Rag Doll w/Bat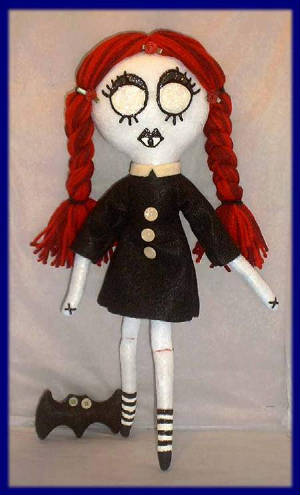 Green Vampire Rag Doll w/Black Kitty Purse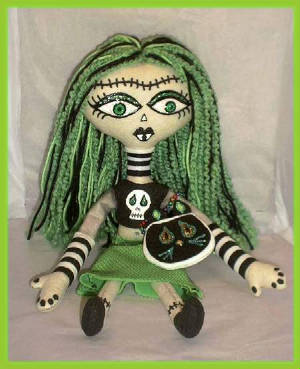 The Gothy Pigtail Girl w/Red Monkey Pet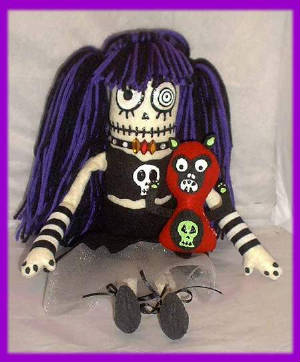 Edward Scissorhands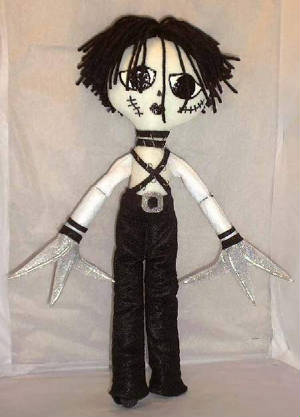 Cyclops Freak Rag Doll w/HUGE Glowing Eye!!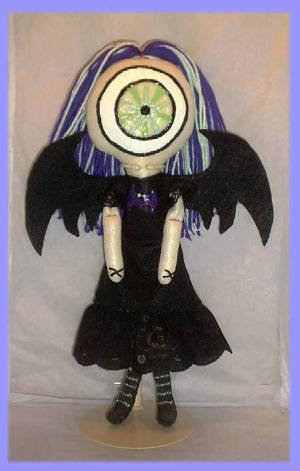 Ghostly Sitting OR Standing Rag Doll
Hot Pink Haired Goth Rag Doll
The Dead Undertaker Rag Doll
The Dead Spider Victim Rag Doll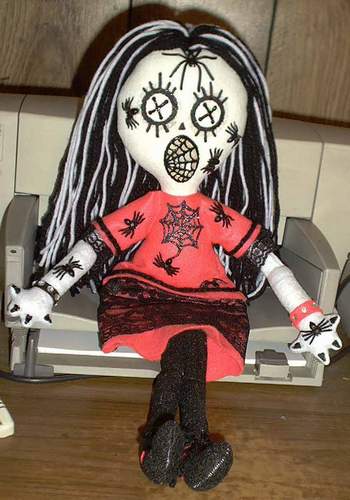 A Close Up of Spider Victim's Face
A Lovely Gothy Mermaid
Devil Girl Doll with Mini Demon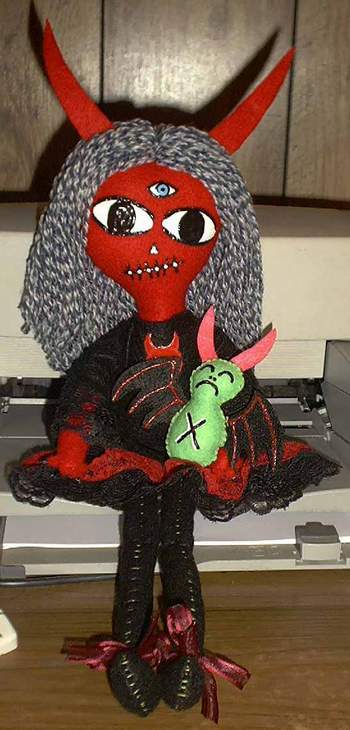 Short Haired Goth Girl with Mini Voodoo Doll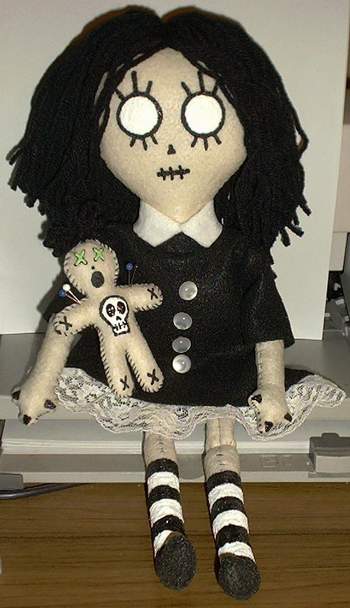 The Creepy Black Rag Doll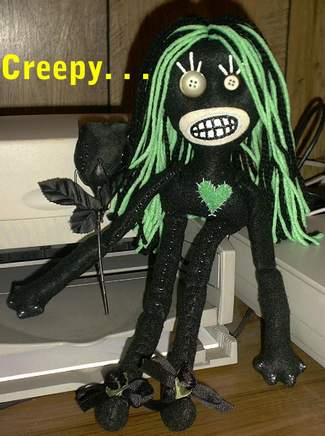 Mr. Skellington Dressed for Christmas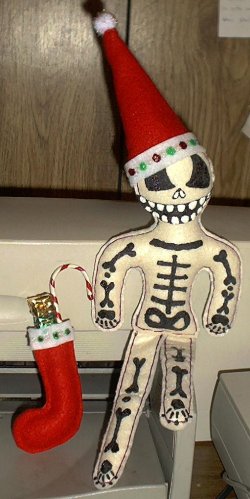 Weird Green Girl Rag Doll with Many Braids